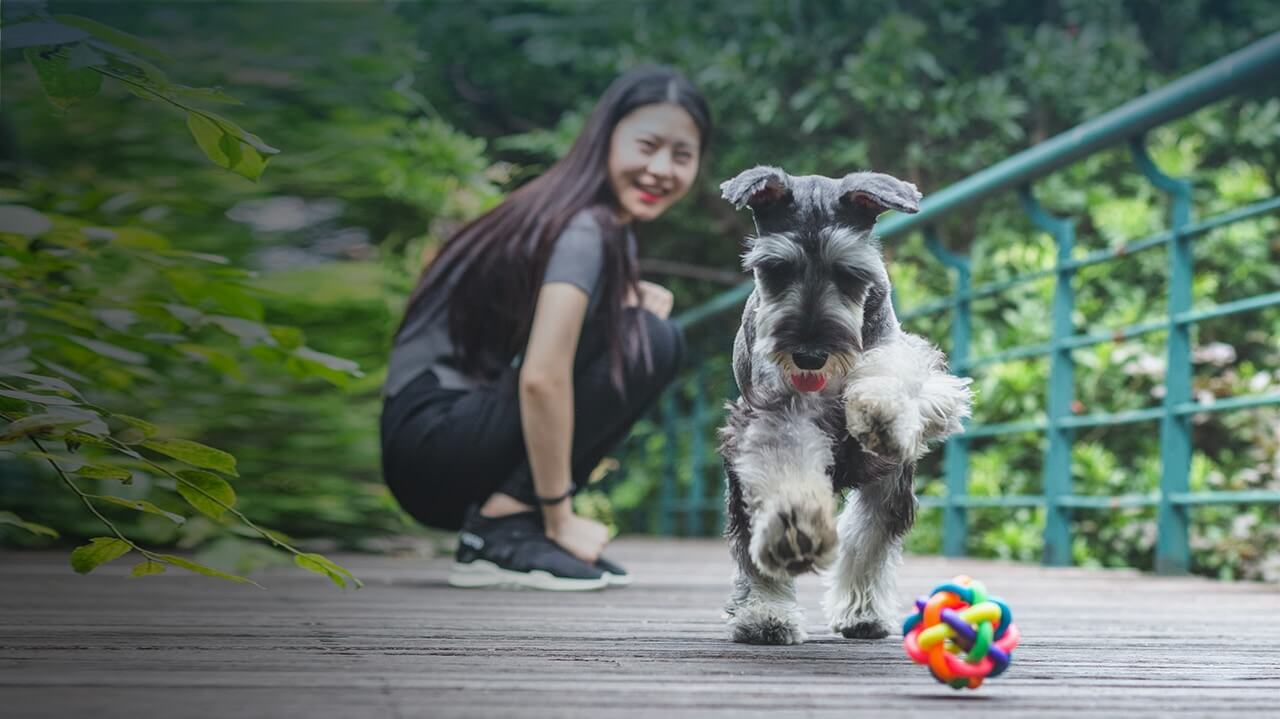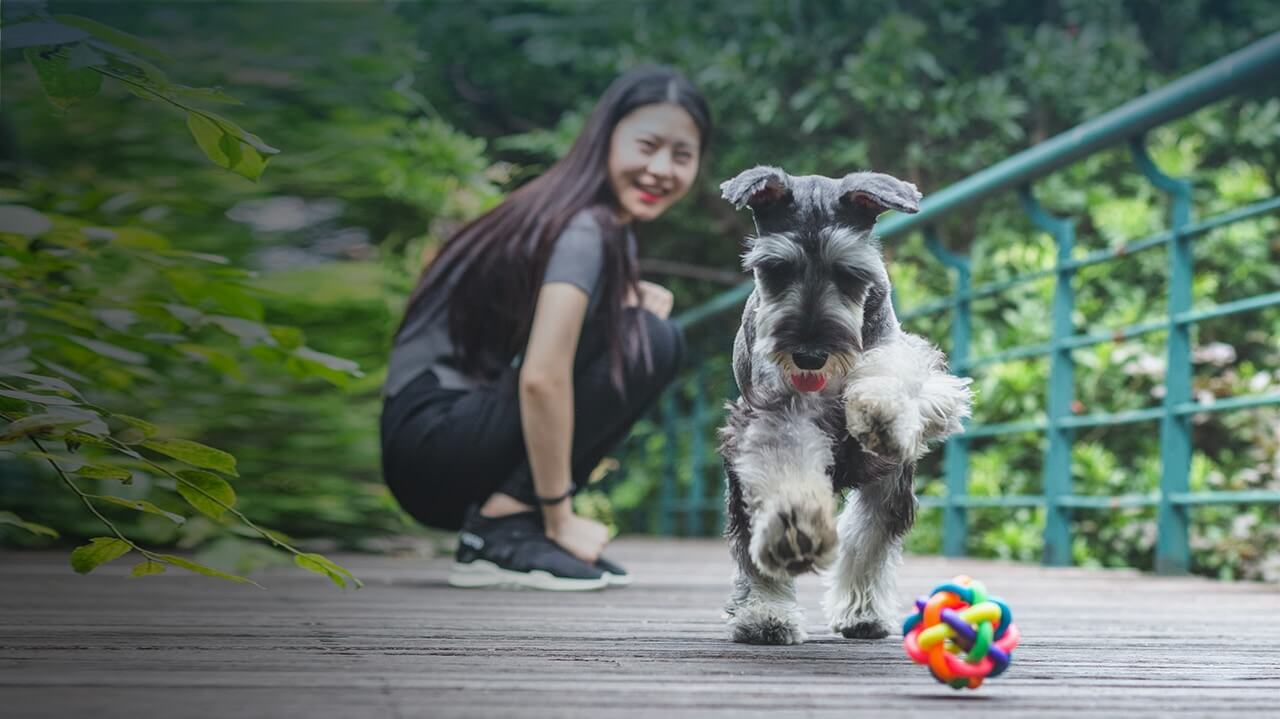 LIVING WITH DIABETES
Fran and Zak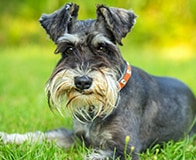 Real-life owners talk about living with
their diabetic pets >
Fran and Zak
Zak, a Miniature Schnauzer with a larger-than-life personality, made the perfect companion for Fran Stepps of Mesquite, Texas. Healthy all his life, Zak spent his days keeping Fran's other Schnauzers in line, playing fetch and hoarding his favorite chews.
In October 2003, Fran noticed Zak was drinking more water than usual but wasn't alarmed, as Zak always seemed hungry or thirsty. It wasn't until well-trained Zak urinated on Fran's couch that she knew something was wrong and took him to see her veterinarian. After a few tests, Zak's veterinarian confirmed a diagnosis of diabetes mellitus and prescribed daily doses of human insulin to help regulate Zak's blood glucose concentrations.
Although a full year on human insulin, Zak's blood glucose concentrations were not really under control, and Fran could see the effect it was having on her dog's quality of life. Because Zak wasn't getting the energy he needed from food, his weight dropped from 26.4 to 17.6 pounds. He also suffered from frequent seizures. Once fearless, Zak grew despondent, lethargic, and clingy.
"Zak lost interest in all things that produced a quality lifestyle," explained Fran. "It was obvious to me that he was depressed…there was a dramatic change in his personality."
Growing increasingly frustrated, Fran was determined to learn more about the condition by searching the Internet. While in a pet diabetes chat room, Fran learned about porcine insulin zinc suspension, made specifically for dogs, not humans. Fran talked to her veterinarian, who agreed to make the switch in insulin treatments.
Zak's blood glucose concentrations stabilized and his condition improved dramatically. Fran's once-confident companion gradually returned to a healthy weight and the seizures stopped. Soon, Zak was back to being the dynamic bundle of muscles Fran remembered
In addition to administering insulin every day, Fran now tests Zak's blood glucose concentrations twice a day before meals, using both a blood glucose meter and urine test strips. She closely monitors his diet, limiting "people food" to an occasional cooked chicken breast. Fran also makes sure her 11-year-old companion regularly visits her veterinarian and gets plenty of exercise. And she gives Zak "plenty of love and pampering."
For people concerned about their diabetic dogs, Fran urges them not only to become well-informed about the condition, but also to seek out veterinarians who have experience treating diabetes and are open to exploring different treatment options.
"I needed something that would work for Zak," Fran said. "I believe with all my heart that if we hadn't switched insulins, Zak would have died."
Fran also remains a firm believer in the value of extensive research. Her advice: "Never stop learning."
SUPPORT AND SHARE
Take Part in #PetDiabetesMonth
Help raise awareness and support for pet diabetes by sharing your photos and stories with others.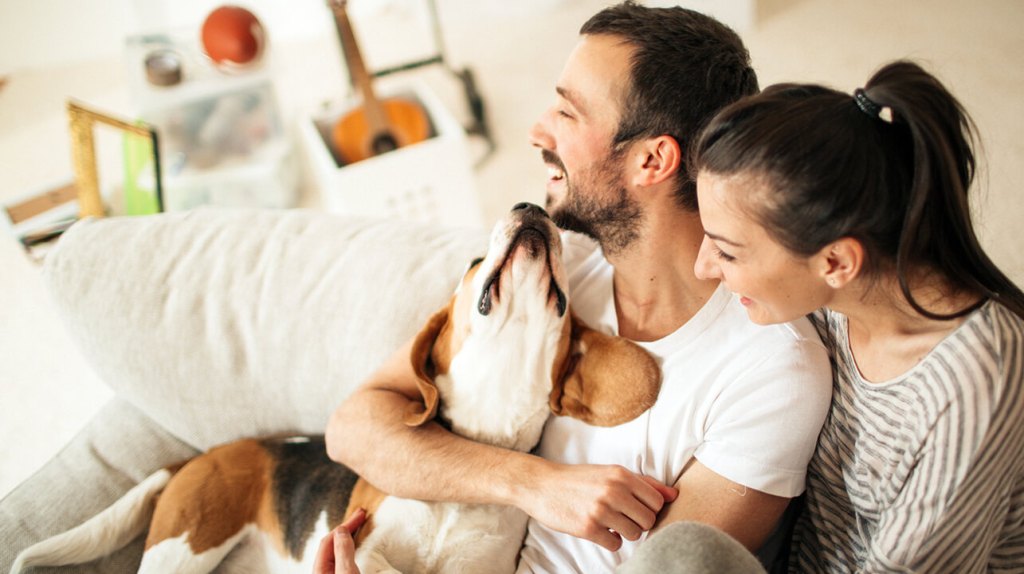 PETCARE ALLIANCE PARTNERS
---
Pet Diabetes Month is the property of Intervet Inc., d/b/a Merck Animal Health, a subsidiary of Merck & Co., Inc. or affiliated companies or licensors and is protected by copyrights, trademark and other intellectual property laws.
AlphaTrak 2 is a registered trademark of Zoetis Belgium S.A. and the Zoetis logo is a registered trademark of Zoetis Services, LLC.
Purina Pro Plan Veterinary Diets is a registered trademark of Societe des Produits Nestle S.A.
Vetsulin is a registered trademark of Intervet Inc.