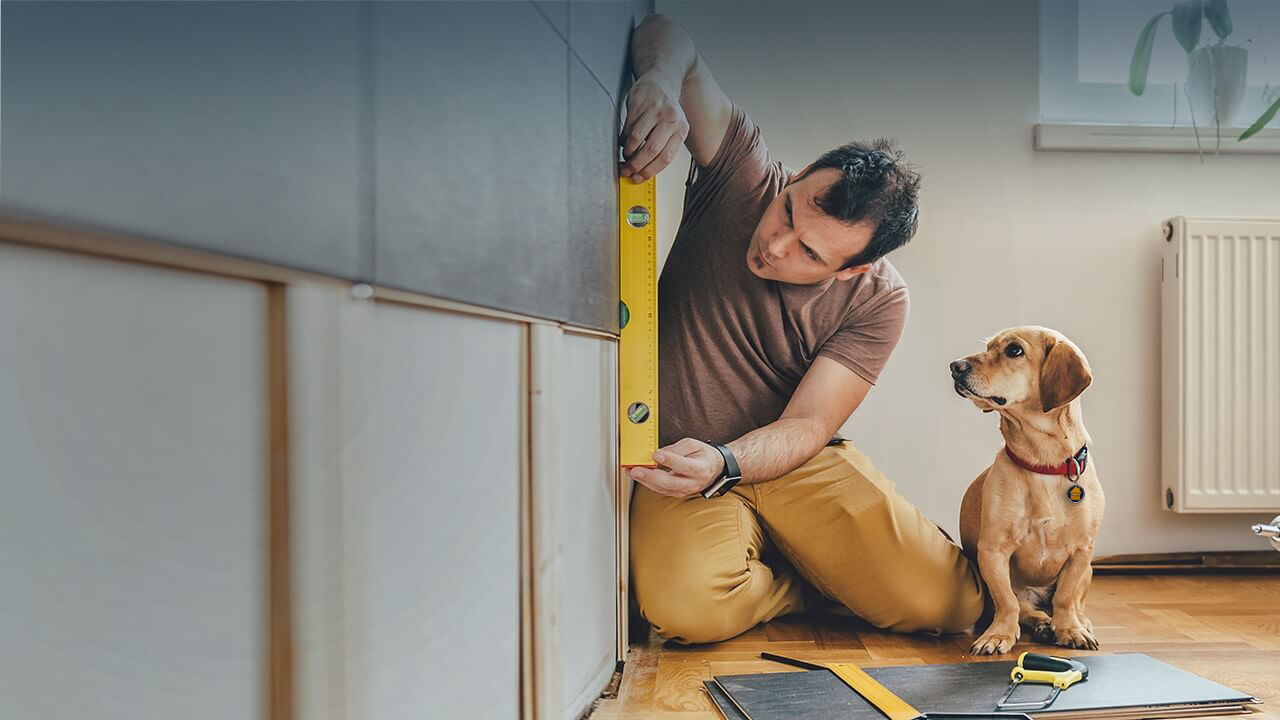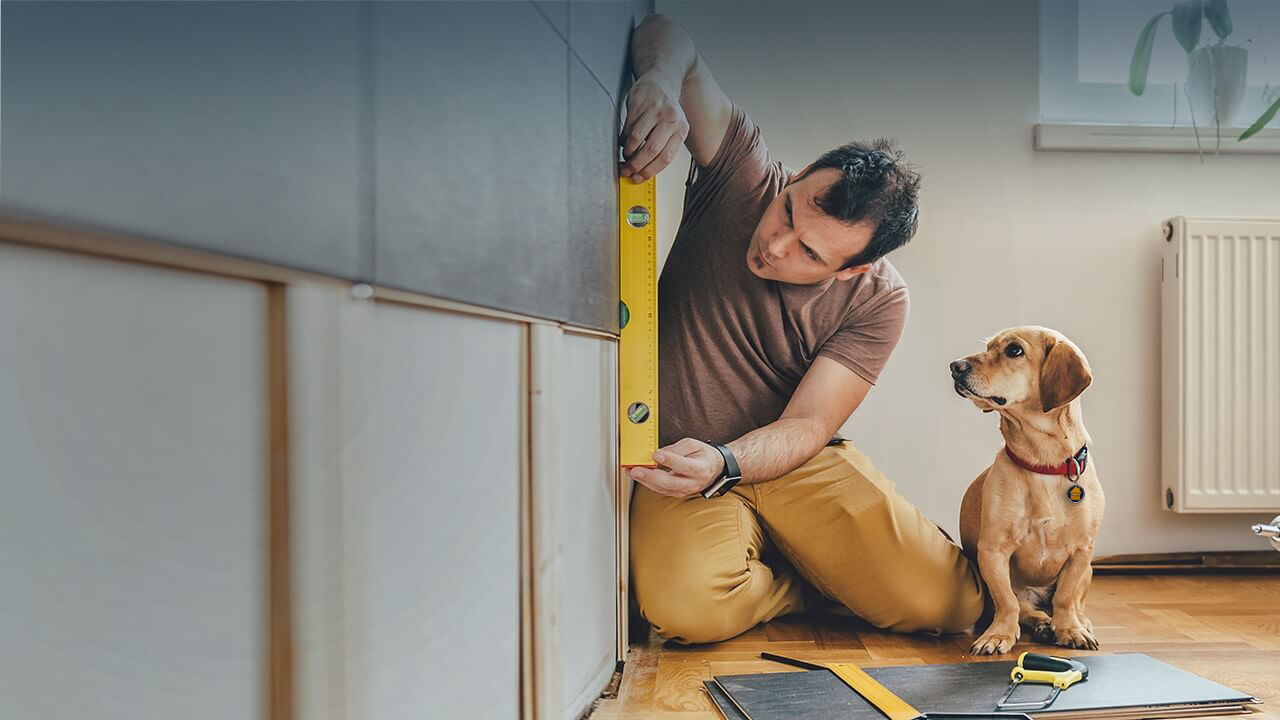 DIABETES IN DOGS
Diagnosis and
Detection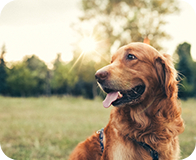 Will diabetes affect my dog's life expectancy?
Today, with effective treatment and monitoring, a dog with diabetes should have the same life expectancy as a pet without diabetes of the same age. Early diagnosis and appropriate treatment helps pets with diabetes maintain a good quality of life.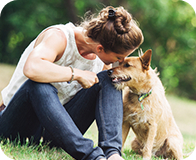 Is my dog at risk for diabetes?
While diabetes has been diagnosed in dogs and cats of all ages, genders, and breeds, certain pets are at greater risk for the disease. Take the quiz for a risk assessment.
Risk factors in dogs
Age (middle-aged to older dogs are more affected)
Unspayed females
Genetics
Obesity
Breed – these breeds have a higher risk for developing diabetes:

Cocker Spaniels
Dachshunds
Doberman Pinschers
German Shepherds
Golden Retrievers
Labrador Retrievers
Pomeranians
Terriers
Toy Poodles
Miniature Schnauzers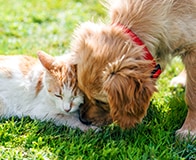 Are there warning signs I should be aware of?
Some common signs of diabetes in dogs includes:
Excessive thirst
Excessive urination – your pet produces more urine per day or has "accidents" in the house
Excessive hunger while losing weight
Lethargy (less active/sleeps more)
Cloudy eyes
Thinning, dry, and dull fur

HAVE QUESTIONS?
Frequently
Asked Questions
PET DIABETES RISK QUIZ
Is Your Pet
at Risk?
Does your pet have signs of diabetes? Take the quiz and work with your vet for any next steps.
FOR PET PARENTS
Talk to Your Vet Today
Find a veterinarian to learn more about pet diabetes, and how dogs can lead a happy, normal life with proper management.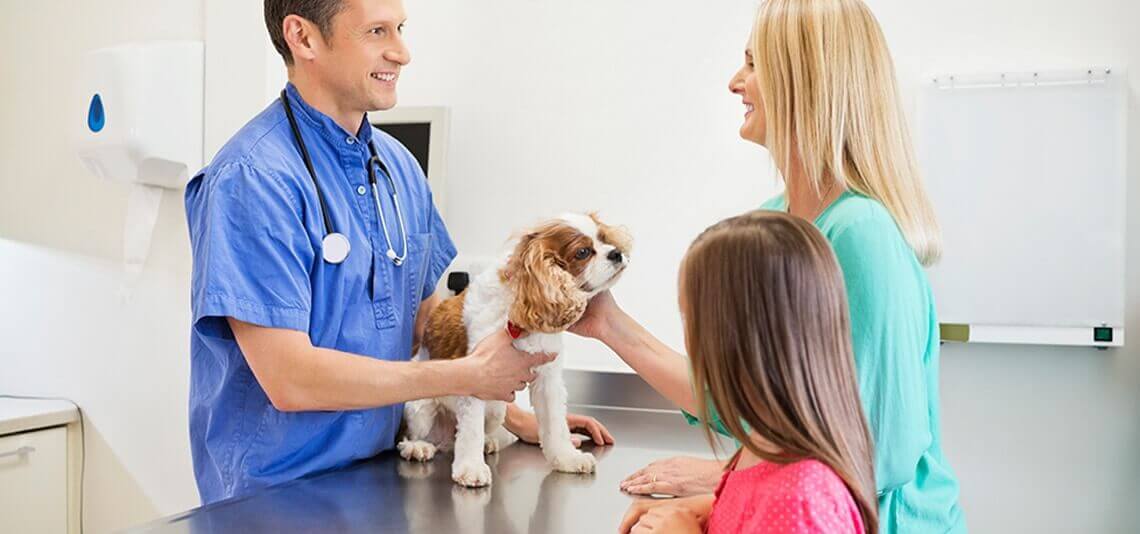 PETCARE ALLIANCE PARTNERS
---
Pet Diabetes Month is the property of Intervet Inc., d/b/a Merck Animal Health, a subsidiary of Merck & Co., Inc. or affiliated companies or licensors and is protected by copyrights, trademark and other intellectual property laws.
AlphaTrak 3 is a registered trademark of Zoetis Belgium S.A. and the Zoetis logo is a registered trademark of Zoetis Services, LLC.
Purina Pro Plan Veterinary Diets is a registered trademark of Societe des Produits Nestle S.A.
Vetsulin is a registered trademark of Intervet Inc.